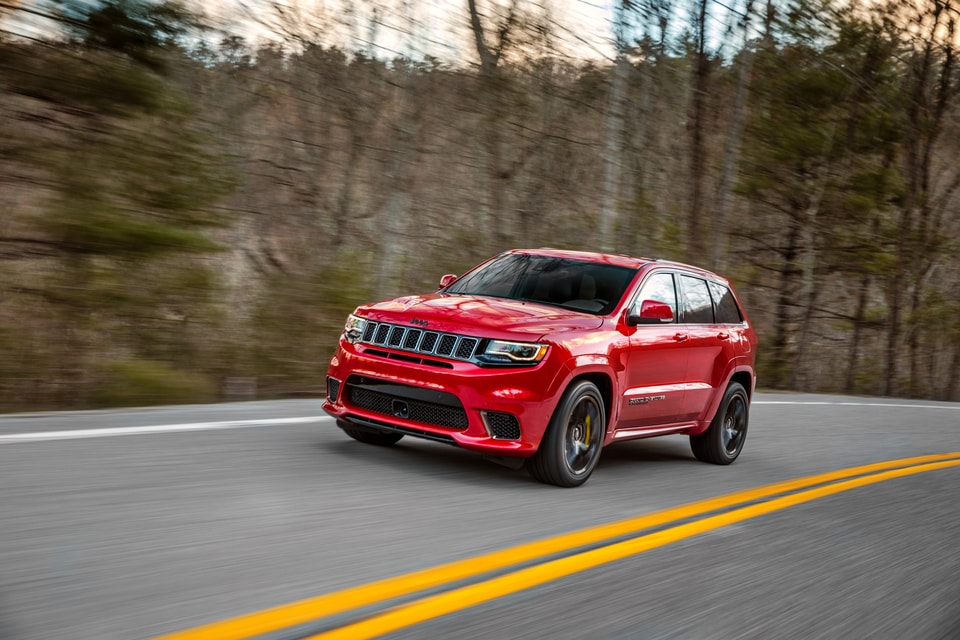 ​If you're looking for a mid-size SUV that can handle itself easily both on and off the pavement, the new 2018 Jeep Grand Cherokee likely has everything you're looking for. Depending on the features you choose, this stunning vehicle can be anywhere between a luxurious daily driver for commutes around Baton Rouge with plenty of extra space for cargo or an off-road warrior with the ability to take full command of tough terrain near Gonzales. The 2018 Grand Cherokee boasts a handful of changes and updates including a standard 7-inch touchscreen infotainment display, Apple CarPlay, and Android Auto, but the real attention-grabber for this new SUV is the top-tier Jeep Grand Cherokee Trackhawk.
The Trackhawk trim, as the name might suggest, is a performance-driven Grand Cherokee model that outpaces even the Grand Cherokee SRT. If you're looking for mind-blowing acceleration and phenomenal torque, the Trackhawk's Supercharged 6.2L HEMI V8 engine delivers in a way that you might not expect. This engine offers up to 707 horsepower and 645 pound-feet of torque. Sound familiar? That's because you'll find similar numbers from the Dodge Charger Hellcat.
Of course, the Jeep Grand Cherokee Trackhawk still fulfills its role as an SUV and as a Jeep brand model, so if you've ever wished that the Dodge Charger had more space, utility, off-road chops, and all-weather traction, now is your chance to fulfill that wish. With Brembo brakes, aggressive styling, upgraded adaptive suspension, a unique interior, and more, this high-horsepower mid-size SUV can help you totally conquer the pavement and the trail as you explore Prairieville and Port Allen.
To learn more about the incredibly diverse abilities of the new 2018 Jeep Grand Cherokee near Addis or other vehicles in our new inventory, visit our dealership in Plaquemine today!